Aptus Utilities has reached another milestone, recently signing the lease on a new Midlands base to support expansion in the region. This is further indication of our growing reputation across the UK and the demand for our streamlined multi utility services.
Since 2016, the company has been operating increasingly in the Midlands and the rising number of orders coming from the region has led to the decision to invest substantially in an 8,787 square foot industrial unit, which will serve as our fourth depot and assist in consolidating the company's Midlands presence.
The unit, at Burntwood Business Park in Staffordshire, combines warehouse and office facilities and is within easy reach of the M6 Toll Road, the M6 and M54, and located only 30 minutes from Birmingham city centre.
The company is now recruiting for Midlands based multi utility operatives and for personnel at the new depot, who will play a key role supporting the smooth running of Midlands operations. Please see our vacancies page for details.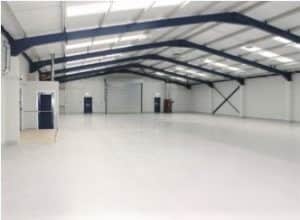 Managing Director Lisa Kerford said: "In order to facilitate expansion the decision was taken to add a fourth depot to our existing portfolio, which includes depots at Gateshead, Penrith and Leyland. It was felt the location in Staffordshire is well positioned to deliver our operations across the West Midlands, Wales and Birmingham, whilst creating scope for further growth and enabling us to recruit local skills and talent."
"The Midlands presents new challenges in terms of infrastructure delivery and the different ways of working with local authorities and network operators. But it is also a region where multi utility is in its infancy, and we believe we can make a valuable contribution to boosting construction with our highly sought after efficient solutions."
"The addition of our Midlands depot has significantly enhanced our capability in being able to support local and national builders and we are looking forward to developing new partnerships and opportunities here."