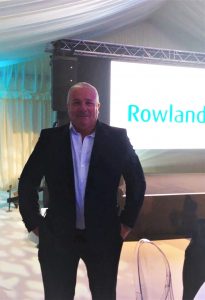 Congratulations to Rowland Homes on celebrating the company's 25th anniversary this July.
Rowland Homes awarded Aptus Utilities its first contract back in 2011 and since then we have built a successful working relationship, partnering on developments throughout Lancashire and the North West.
Aptus Utilities was delighted to be invited to a black tie gala dinner and celebrations on 14 July – which was attended by our CEO Andrew Reay (pictured).
This is a fantastic milestone for Rowland Homes and we look forward to continuing our great business partnership, supporting them to deliver hi-spec modern new homes to the North West in the years ahead.